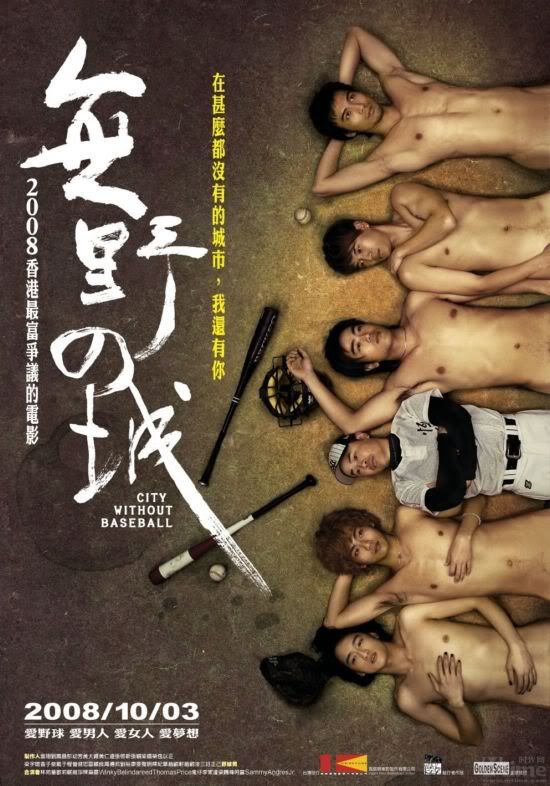 Release Date:
2008
Language:
Cantonese
Director:
Lawrence Lau, Scud
Main Cast:
Ron Heung, Yu Chung Leung, Yuan Lin
Summary:
The actual members of the Hong Kong Baseball Team all prove themselves to be natural actors by playing themselves in this fictional youth drama set in 2004. In a city where baseball culture is non-existent, these baseball players are a minority by choice. The experience teaches them to be free-thinkers in dealing with love, friendship and their own sexuality. It also enables them to find the will to live in the face of death and the strength to conquer losing in a spectatorless sport. This film is based on the stories provide by the Hong Kong Baseball Team players, and performed by themselves. Hong Kong is a glamourous city with everything but baseball, almost. A brand new diamond and a charismatic new coach bring hope to the underrated delegation. Yet their passionate lives are no less intriguing.
Watch Trailer:
DOWNLOAD:
(YOU MUST USE HJSPLIT TO WATCH THE MOVIE...For HJSLPIT tutorial refer HERE!)
Part 1
Part 2
BUY "City Without Baseball" DVD with English Subtitles!
Official Site