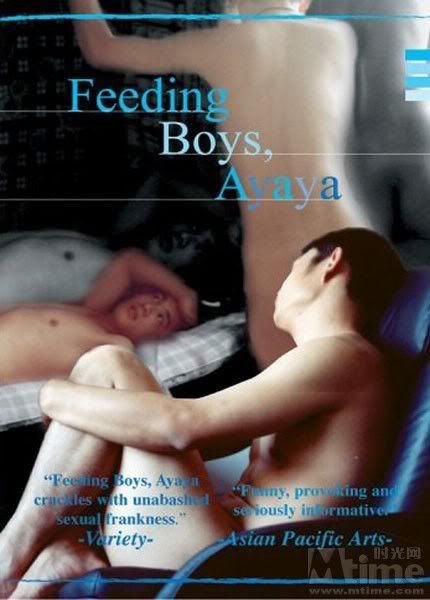 Release Date:
September 26, 2003
Language:
Mandarin
Director:
Zi'en Cui
Main Cast:
Hu Jian, Jia Ge, Wen Wen, Yu Bin
Summary:
Xiao Bo comes from a moderate, middle class family but has decided to make his living as a male hustler. His actions influences his older brother, Dabin, a devout Christian, who becomes an evangelist to reform China's entire hustler population. When the two brothers clash Xiao Bo disappears into the streets. As Dabin searches for his brother he meets, befriends and tries to convert many working hustler boys. However, Dabin slowly comes to realize that the hustlers do not consider their work shameful or abhorrent, which is a stunning revelation to him.
Watch Trailer:
BUY "Feeding Boys, Ayaya" DVD with English Subtitles!