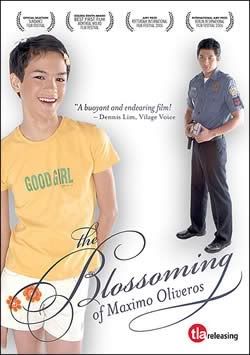 Release Date:
2005
Language:
Tagalog
Director:
Auraeus Solito
Main Cast:
Nathan Lopez, J. R. Valentin
Summary:
Maxi is a 12-year-old effeminate gay boy who lives in the slums with his father and brothers who are petty thieves. Maxi behaves like a girl, wearing clips in his hair and bangles on his wrists and even wearing lipstick. He is teased by neighbors and former school friends. His sexuality is, however, fully accepted by his two brothers and by his father.The story primarily revolves around the conflict between his love for handsome young police officer Victor, and his family's illegal livelihood. Neo-realist in orientation, the film is a tale of lost innocence and redemption amidst the poverty of Manila's slums.
Watch Trailer:
Watch "The Blossoming of Maximo Oliveros" Online!