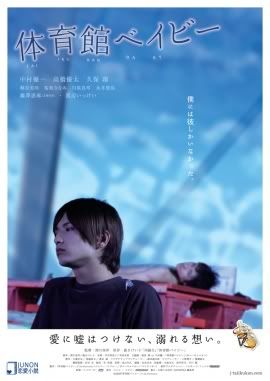 Release Date:
May 10, 2008
Language:
Japanese
Director:
Yoshihiro Fukagawa
Main Cast:
Takahashi Yuta, Nakamura Yuichi
Summary:
During the summer high school swimming trials, ace swimmer Shibahara Jun comes up short. Though feeling down and uncertain, Jun puts his heart into helping train swimming rival and teammate Murai Naoki. Spending countless hours together at the pool, the two form a close relationship, but their time together is soon cut short. Jun decides to quit the team, while Naoki reveals he's moving to the States. That night, at the swimming pool, Naoki suddenly kisses Jun.
Watch Trailer:
Watch "Taiikukan Baby" Online!