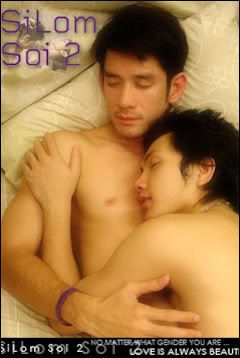 Release Date:
2006
Language:
Thai
Director:
Piya Rangsitienchai
Main Cast:
Metha Chularp, Sontaya Trongprasit, Pinsawan Newsanonta
Summary:
Based on a true story, Silom Soi 2 is a heartfelt and sensitively crafted drama about modern gay life in Thailand. The center of Bangkok's gay scene is without doubt Silom Soi 2, a short lane crammed with bars and restaurants that cater exclusively to the gay community. Tum, a young gay man escapes problems at home to meet friends and scope out potential loves. One night he spots the strikingly handsome Kaeng, and leaves with him, only to awaken alone in bed the next morning. Smitten, Tum seeks out Kaeng – but when he finds him, Kaeng has apparently moved on to a new conquest. Can the two men reconnect? And if they do, how will the specter of AIDS affect their relationship?
Watch Trailer:
Watch "SiLom Soi 2" Online!