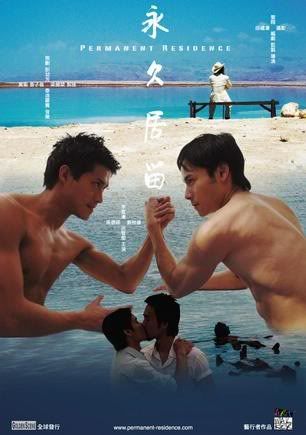 Release Date:
April 23, 2009
Language:
Cantonese/English
Director:
Scud
Main Cast:
Hung Chi Kit, Sean Li
Summary:
What's worse, a gay man who doesn't love you, or a straight man who loves you? Partly inspired by Scud's own life story, Permanent Residence follows Ivan and his impossible love with the straight Windson. Hitting it off after their first meeting in a sauna, Ivan and Windson develop an ambiguous, intimate relationship that follows them through years of ups and downs, fallouts and reunions. The two share a bond deeper than any other, but Windson cannot take the final step and reciprocate Ivan's physical love.
Watch Trailer:
DOWNLOAD:
To download you must sign up for a free account and you must have a torrent program. (ie. BitTorrent)
Permanent Residence with ENG Subs
BUY "Permanent Residence" DVD with English Subtitles!
Official Website