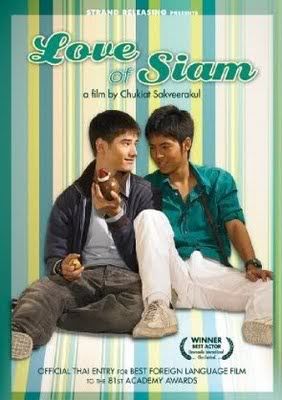 Release Date:
November 22, 2007
Language:
Thai
Director:
Chookiat Sakveerakul
Main Cast:
Witwisit Hiranyawongkul, Mario Maurer
Summary:
With his handsome looks and beautiful girlfriend high school senior Tong shouldn't have much to worry about, but he can't seem to sort out certain questions in his mind. One day at Siam Square, he runs into his childhood friend, budding musician Mew and the encounter opens new possibilities and uncertainties into his life. Tong hires Mew's band manager June to pose as his longlost sister in hopes that she can help pull his father out of alcoholism. Even more confusing than his family problems though are issues of the heart as Tong faces his own dormant feelings for Mew.
Watch Trailer:
Watch "Love of Siam" Online!
BUY "Love of Siam" DVD with English Subtitles!
Official Site