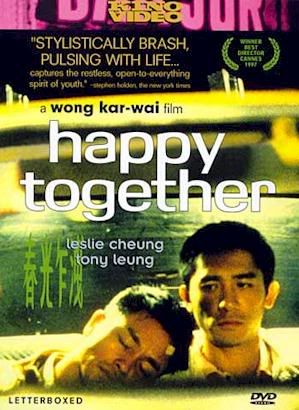 Release Date:
May 30, 1997
Language:
Cantonese, Mandarin
Director:
Kar Wai Wong
Main Cast:
Leslie Cheung, Tony Leung Chiu-Wai
Summary:
Happy Together is a road movie, a love story, and an experimental film. The tale of two gay lovers from Hong Kong, Ho Po-Wing and Lai Yiu-fai, visit Argentina hoping to renew their ailing relationship. The two have a pattern of abuse, followed by break-ups and reconciliations. One of their goals in Argentina is to visit the Iguazu waterfalls.
Watch Trailer:
Watch "Happy Together" Online!
BUY "Happy Together" DVD with English Subtitles!