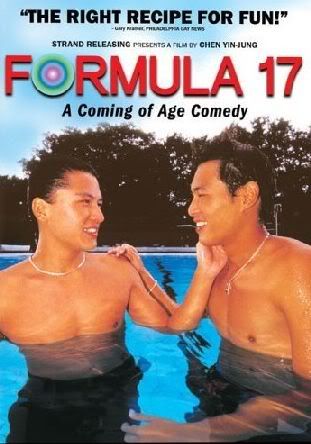 Release Date:
April 2, 2004
Language:
Mandarin, Cantonese
Director:
Chen Yin-jung
Main Cast:
Tony Yang, Duncan Lai
Summary:
This candy-coated depiction comes off as a refreshing celebration of the simple joy of being young, gay, and in love. Tien is a 17-year-old country boy who has just arrived in Taipei to meet an internet friend he has been corresponding with. It soon becomes clear, however, that the prospective man of Tien's dreams--whose online handle is "Beast Man"--is only out for one thing, so Tien flees to a nightclub where his childhood friend, the flamboyant Yu, slings drinks with enthusiasm. Yu takes his naïve friend under his wing, scoffing at Tien's dogged insistence on waiting for love before he loses his virginity, and attempting to educate him in the ways of urban existence. Tien persists in his virtue, resisting the advances of a hunky plumber hired by Yu and his crew of queens for the purposes of deflowering the boy. Meanwhile, it seems Tien has caught the eye of the local playboy, Bai, whose reputation for loving and leaving is well-established. Tien is likewise drawn to Bai but is justly wary of his past, and the two enact a halting courtship fraught with misunderstanding that stems from Bai's fear of intimacy.
Watch Trailer:
Watch "Formula 17" Online!
BUY "Formula 17" DVD with English Subtitles!