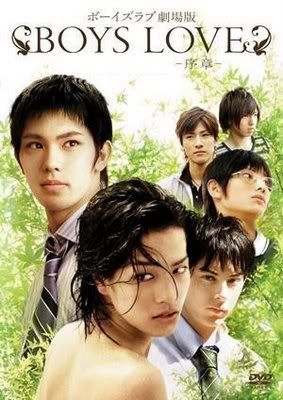 Release Date:
September 1, 2007
Language:
Japanese
Director:
Kotaro Terauchi
Main Cast:
Yoshikazu Kotani, Atsumi Kanno
Summary:
Kairu Aoi teaches at a prestigious boarding school. One day, after a falling out with his girlfriend, he meets a young guy who provides him comfort and consolation during his time of need. Soon after that, a new student, Sora, transfers into his class, and is the same boy he had encountered before. Kairu tries to put the past behind him and keep their relationship a secret, but Sora is not about to let go easily. Kairu tries to keep Sora away from him but they eventually become a couple.
Watch Trailer:
Watch "Boys Love The Movie" Online!
BUY "Boys Love The Movie" DVD with English Subtitles!