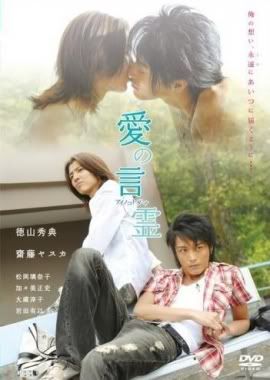 Release Date:
January 25, 2008
Language:
Japanese
Director:
Kaneda Takashi
Main Cast:
Saito Yasuka, Tokuyama Hidenori
Summary:
One day Yuki bumps into her high school crushes Otani and Tachibana. Otani and Tachibana were inseparable in high school, and now they're roommates and attending the same university. Seeing how close the two are, Yuki jokes that it's trendy to turn gay, not realizing she's touched upon the truth. Her appearance brings some ripples into Otani and Tachibana's relationship, but the road bumps only make their love stronger.
Watch Trailer:
Watch "Ai no Kotodama" Online!